When martial law in the Philippines was lifted in January, 1981, it ushered in new freedom for the country's film industry. The Bomba genre of the 1970's, in which women wore revealing (often wet) clothing but were not nude-
-quickly evolved into the much more erotic movies of the 1980s. During this period, a bevy of sexy new actresses emerged. They were young and beautiful. They revealed everything on screen. They engaged in steamy sex scenes. And they created a legacy: the 80's Bold Era in Philippine cinema.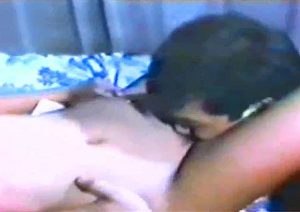 This website is a tribute to those sizzling stars, each of whom left their legendary mark on the Bold Era. Some of those 80's starlets went on to become acclaimed actresses, with successful careers in Philippine cinema and television. Some met tragic ends. Others had a brief flash of fame and then disappeared. But they all had something in common: they possessed fresh, stunning, natural beauty. And they were unashamed to bare themselves in the films they starred in.
Nudity and sex were central plot elements of all Philippine bold films in the 80's. Although not porn flicks, many of the bold movies had sex scenes that were actually unsimulated. These so called "Pene" films (short for "penetration") were censored when they appeared in theaters, but Betamax copies were later released for sale that included explicit cut scenes which had been either inserted back into the movie or hidden at the end of the film after the credits. Some before and after examples are shown from the movie Asawa Mo Kalaguyo Koon on Joy Sumilang's page and the lesbian scene from the movie Hudas on Myrna Castillo's page. Such secret hardcore footage has served to further elevate the fantasy aura of bold actresses from this era.
Bold movies peaked in the Philippines in 1986, but when Cory Aquino stepped into power in the late 1980's, her administration sought to restore Catholic morality to the county, and the Bold era drew to a close. This ended an amazing period which will probably never happen again in Philippine movies. While many of the classic bold movies from this time are either lost or unavailable, known now only by name and an occasional picture, some can still be purchased online. For example, Amazon sells a DVD of what is possibly the hottest of the 80's bold movies: Scorpio Nights staring Anna Marie Gutierrez. Also, many of the cut or hidden video clips can be found on sites like xvideos.com.
I hope you enjoy reading about and seeing these sizzling, gorgeous Pinay actresses from that unique era of Philippine cinema. Of course, this is far from a complete list, but I've done my best to accurately summarize any information I've been able to gather about the select actresses listed here, as well as to include some pictures and short video clips from their movies. If you find mistakes, or if you can offer more information, please email me at timothy@bold80spinays.com, or use the handy form below. Also, feel free to drop me a note with questions, comments or suggestions.
-Timothy
Note: Please do not ask me for copies of 80's bold films. Unfortunately, I don't own the movies mentioned on this site.
Comments or questions are welcome.